Frequently Asked Questions
HOW DO I TRACK MY ORDER?
You can track the status of your order online.
You can review the tracking history and the estimated date of delivery.
Please estimate 2 - 3 business days from the time your order has been shipped.
WHEN CAN I EXPECT MY ORDER?
Please note that orders may take up to 3 full business days to process in our warehouse before shipping.
Saturday, Sunday and holidays are not considered business days.
U.S.: 2-5 business days**
Canada: 7-9 business days*
Other International: 9-21 business days*
Tracking is only available in the U.S. and Canada. We can not track other international packages.
I AM HAVING CHECKOUT PROBLEMS.
Please email customerservice@sinsationcosmetics.com and BE SURE to write "CHECKOUT PROBLEMS" in the subject line. Please be as specific as possible.
WHAT ARE THE SHIPPING RATES?
Shipping is FREE on all U.S. orders $75 and International orders $150 and over.* Our flat shipping rates are as follows:US: $4.95 | Everywhere else: $23.95 | Express Shipping - $55.95 * We ship via the United States Postal Service and UPS.

DO YOU SHIP INTERNATIONALLY?
Yes, we are shipping to international countries. Please find list of countries at the Checkout Page.
PAYMENT METHODS
Currently, we accept Visa, MasterCard, Discover and American Express. Your billing information must be exactly as it appears on your credit card statement. If any numbers are different, the order cannot be processed. Be sure to correctly spell city/province/territory names and avoid using abbreviations unless that is how your information appears on your statement. Contact your financial institution if you need the exact billing address associated with your credit card.
CHECKOUT
The checkout process contains three easy steps: shipping, payment and order preview.
Please double check your shipping information prior to submitting your order. For your protection, the shipping address cannot be changed once the order has been submitted.
When using a credit card, enter your name in the order entry form exactly as it appears on your card. Fill out your credit card billing address as it appears on your credit card statement.
REVIEW AND PLACE YOUR ORDER
Be sure to review all of the information you provided, and make any necessary changes before clicking "PLACE ORDER". After placing your order, an order confirmation page with your order number will appear. You will also receive an order confirmation email and shipping confirmation email with tracking information.
Credit cards are charged when the product is shipped (within 72 hours of order placement, depending on your shipping method).
Orders can be canceled within 30 minutes of placement.
CREDIT CARD ERROR

If you are receiving an error indicating that your credit card cannot be verified, please try the following:
Make sure you have entered your credit card information correctly - it should be only numbers; no dashes or spaces

Verify the address you have entered matches the billing address on your credit card account (the verification system uses your billing address to verify your information).

Confirm that there are verifiable funds in the account.
If you continue to receive errors, try using a different credit card or please contact your financial institution. Often a bank or a credit card company will impose restrictions on internet transactions and/or the card will be set up to automatically deny any out-of-the-ordinary transactions. Call your financial institution to make sure these restrictions are removed.
ARE YOUR PRODUCTS CRUELTY-FREE?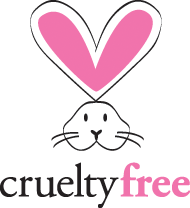 Yes. We do not test any of our products on animals.

WHAT IS YOUR RETURN POLICY?
If for any reason you are not completely satisfied with your purchase, simply return the unused portion and we will remit your account for the full amount of the purchase or exchange for another item. Sinsation® Cosmetics offers a 100% money back guarantee or exchange within 30 days from the original purchase date for items purchased at sinsationcosmetics.com. For more information on our return policy, click here.*minus shipping fees.
HOW DO I APPLY TO PRO BENEFITS?
For U.S. and Canadian beauty professional makeup artists only. The Pro Benefits requirements are as follows:
One valid photo identification

Completed application


Two pieces of professional makeup artist criteria (valid within the past 2 years):

Business card with name and specific Makeup Artist profession

Professional valid license

CAN'T FIND THE ANSWER YOU'RE LOOKING FOR?
Go to our email submission form